| | | | |
| --- | --- | --- | --- |
| Sensei Harte With Gokor At IMB | | | |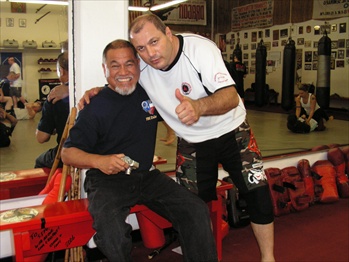 The seminar was lots of fun for all.  10 Countries were represented there as well as several states.  This has been a long standing seminar for many years.  Richard Bustillio has had a great relationship with Gokor for quite a while and the two have great respect for one another.  Ken Harte was twisted into a pretzel many times as was usual.  "The seminar was filled with great technique."  said Ken to his students that evening.  Congratulations to all and great work.